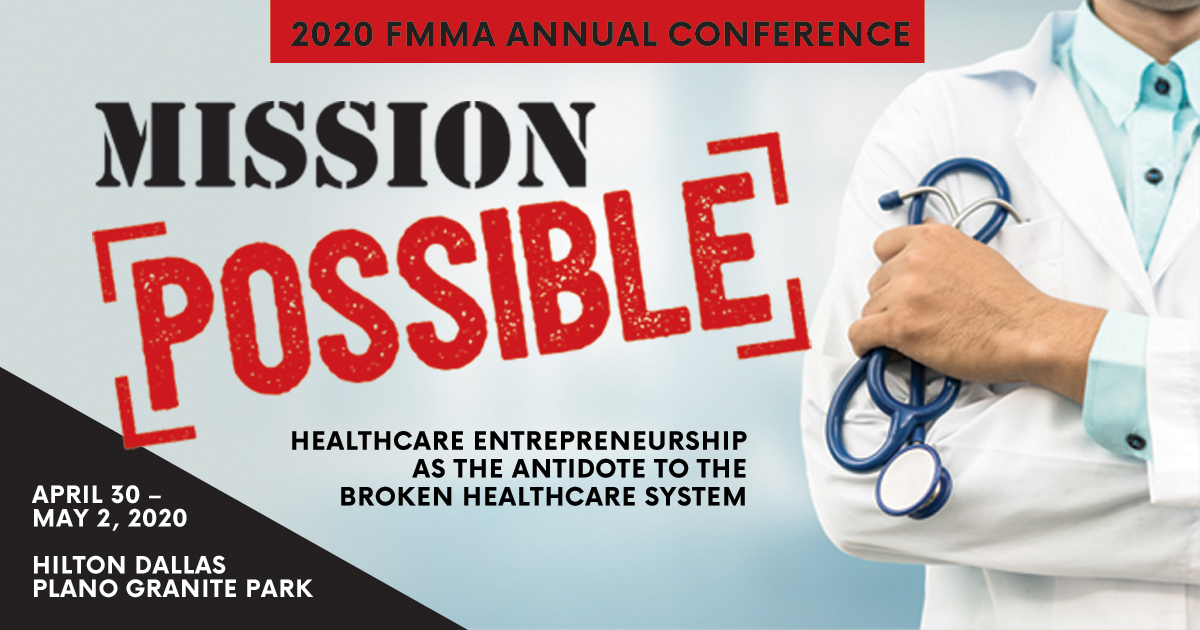 08/12/2020 – 08/14/2020
Capacity: 400
223 spots left
0 Breakout Sessions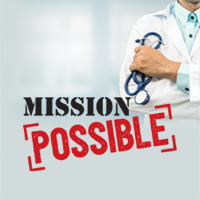 2020 FMMA Annual Conference: Mission Possible: Healthcare Entrepreneurship as the Antidote to the Broken Healthcare System
Aug 12, 2020 - Aug 14, 2020 @ Hilton Dallas/Plano Granite Park in Plano, TX
177/400 Attendees
Mission Possible: Healthcare Entrepreneurship as the Antidote to the Broken Healthcare System.
Entrepreneurship is much more than a startup or a small business. It is the mechanism for creating and facilitating consumer value in the face of uncertainty. Entrepreneurs manage uncertainty and seek to resolve it with solutions for consumers. In medicine and healthcare, entrepreneurship involves the restoration the physician-patient relationship. It means employers, employees, and advisors establishing trust to manage the uncertainty of medical care. Good entrepreneurial judgement is rewarded with profit and bad judgement suffers financial loss.
The medical establishment has shifted from the market force of entrepreneurship to cronyism. Taxpayers and patients bear the greatest risk of uncertainty while the cronies are shielded from the risk of bad entrepreneurial judgement.
The FMMA is where the entrepreneurial heroes of the free market medical movement can work together to build a better future for consumers of healthcare services. The 2020 FMMA Conference will reawaken the spirit of entrepreneurship as the best solution for a free market alternative to the house of cards of medical cronyism.
Refunds will not be issued after April 1, 2020.
Registration $1200
Member Price* $650