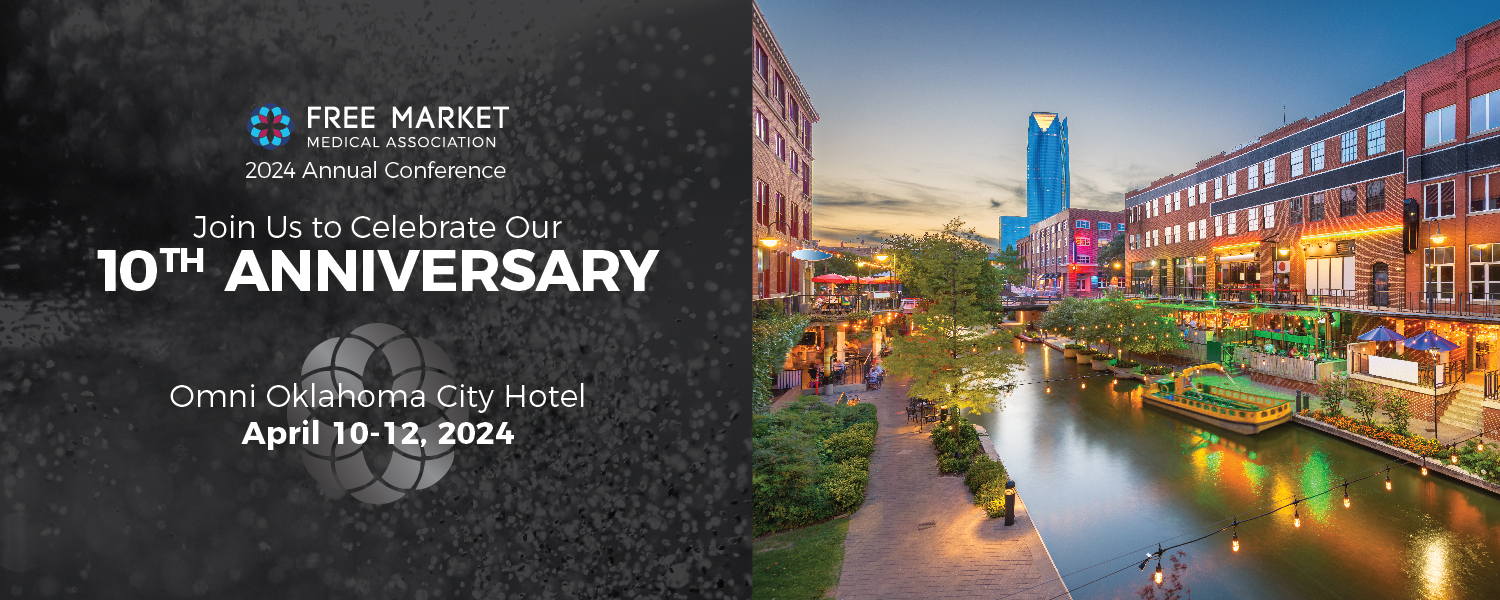 04/10/2024 – 04/12/2024
Capacity: 500
469 spots left
0 Breakout Sessions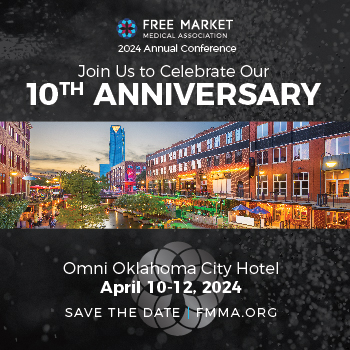 2024 FMMA 10th Annual Conference
Apr 10, 2024 - Apr 12, 2024 @ Omni Oklahoma City in Oklahoma City, OK
31/500 Attendees
You're invited to join the Free Market Medical Association for our 10th Annual Conference. This year's conference is a celebration of our continued commitment to advancing healthcare in the United States.
Over the past decade, the Free Market Medical Association has grown into a dynamic organization dedicated to promoting transparency, competition, and patient-centered care in the healthcare industry. As we mark this milestone, we are excited to showcase the progress we have made, the success stories found at the local level in communities across the U.S., and chart the course for the future.
The conference will be held on April 10-12 at the Omni Oklahoma City, the location where it all started. Join us to hear a stellar lineup of speakers and also provide ample opportunities for networking, learning, and sharing best practices with your peers. Whether you are a physician, a healthcare executive, a policy maker, or a patient, there is something for everyone at the 2024 Annual Conference.
Registration Rates will increase October 1, 2023
Registration $1300
Early Member Price* $575
*Early registration closes in